Two storey villa for sale in Puerto de Santiago
Date added: 03/26/21
Post Updated: 2021-03-26 13:32:22
Bedrooms: 5
Bathrooms: 3
Floors: 2
Area: 324 m²
Lot size: 410 m²
Type: Villa
Description
Two storey villa for sale with garden, pool, furnished terraces and barbecue area. Villa has large living room with 2 accesses to the terrace and 5 bedrooms. Four of them are located on the second floor and each room on the second floor has its access to the terrace. There are two utility rooms in the kitchen and a private access to the barbecue area. Installed water purification system.
The doors and windows of the terraces are equipped with automatic shutters. There is an incredible and beautiful view of the ocean and the island of La Gomera from the terraces. The villa is surrounded by an exotic garden and fruit trees.
The pool is 40 cubic meters and 6,5 x 3,5 meters. The pool area is equipped with furniture. You will also find furniture sets to relax, for family and friendly parties on the terraces of the rest areas.
Underground garage for 6 cars is provided.
The complex of private buildings of luxury villas Lajas de los Chapin, is located in one of the most picturesque areas of the southwest coast of Tenerife, at the crossroads of Puerto Santiago and Los Gigantes.
You can hear the birds and feel the fragrance of the garden around you. Large terraces wisely furnished, so you can find something interesting to do everywhere, sunbathe in the sun, swim in the pool.
Villa is within walking distance to supermarkets, school, gym with pool and tennis courts.
The beautiful panoramic ocean view will steal your heart with its diverse and unique aura, even dolphins and whales can be seen from the villa's terrace using binoculars. Los Gigantes is your favorite place to live.
Don't hesitate to contact us
Phone: (+34) 602 677 547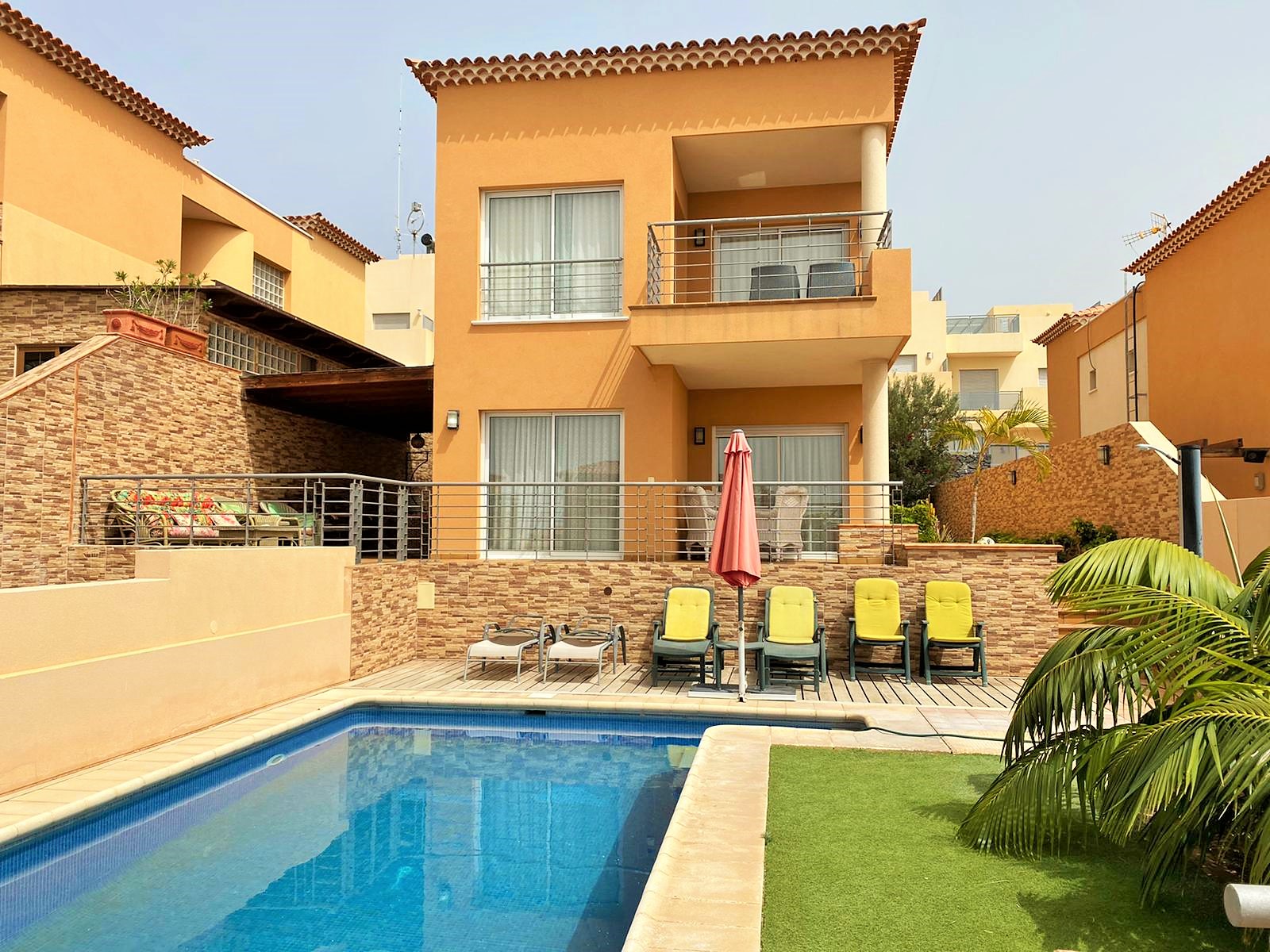 There is interesting info about Housing price index of The National Statistics Institute
Features
Features:
air conditioning/heating
barbecue area
garage
garden
quiet and privacy
sea views
swimming pool
Amenities:
household appliances
quality furniture