Apartment for sale in Puerto de Santiago
Date added: 04/22/21
Post Updated: 2021-04-22 12:20:08
Bedrooms: 2
Bathrooms: 2
Area: 65 m²
Type: Apartment
Description
Two bedroom apartment for sale in Puerto de Santiago, what situated in a complex Edelmira. Apartment situated in wonderful new building. The 65 m2 apartment has elevator and balcony with fabulous views to La Gomera. There is also a large and spacious living room combined with a fully furnished kitchen. Apartment has 2 bedroom, 2 full bathroom and toilet. Fitted wardrobes in every bedroom. The apartment is for sale with furniture and appliances.
Complex has wheelchair ramp, stairlift, and lift.
There are three beaches within walking distance. Restaurants and shops are nearby.
Great value for money and great rental investment.
We have more apartment for sale in Puerto de Santiago.
If you are looking for a specific home or property and want us to help you locate it, we are sure we can find it for you. We collaborate with most of the agencies and professionals in the sector.
Don't hesitate to contact us
Phone: (+34) 602 677 547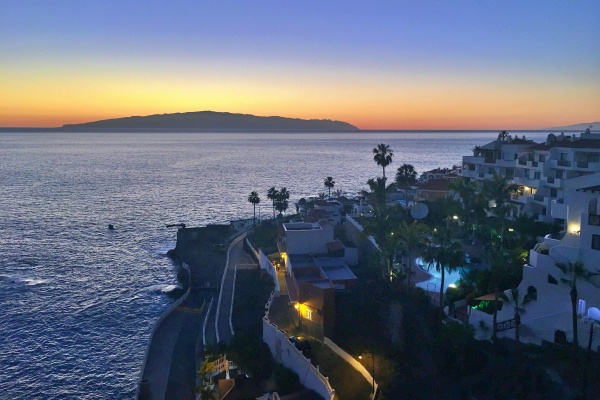 Puerto de Santiago is a resort town located just south of the resorts of Los Gigantes and Playa De La Arena on the West Coast of Tenerife. Close to Los Gigantes, the giant cliffs of the resort can be seen from Puerto De Santiago. The resort has many restaurants, bars and shops aimed mainly at tourists.
Features
Features:
balcony
near the beach
sea views
Amenities:
furniture
household appliances