Local-Apartment for sale in Puerto de Santiago
Description
Local-apartment for sale in Puerto de Santiago, in the commercial center Playa la Arena. Area with a lot of tourist affluence and good location to invest and set up all kinds of business. Local located on the second commercial floor and has a full bathroom, main room and corner for kichen room. Main room has possibilty to divide for 2 separeted rooms. Local has brass brown effect aluminum doors and windows, shutter with safety locks. The place has a back terrace, where to put out exhibitors, tables for restaurants or whatever. This gives you good chanche to serve your customers outdoors.
The premises can also be successfully used as an apartment.
Playa de la Arena, is one of the beaches and the areas with the most tourist and local activity in the Puerto de Santiago. It has the guarantee of quality in the services and good state of the waters. The place is next to the beautiful main street full of shops and restaurants, that make the environment the perfect place to enjoy with the family.
There are many business possibilities in this property- restaurant, office, beauty salon and shop etc. Water and electrcty systems are tottaly new and are prepared for any business. Local is empty  and unfurnished.
The monthly community is € 37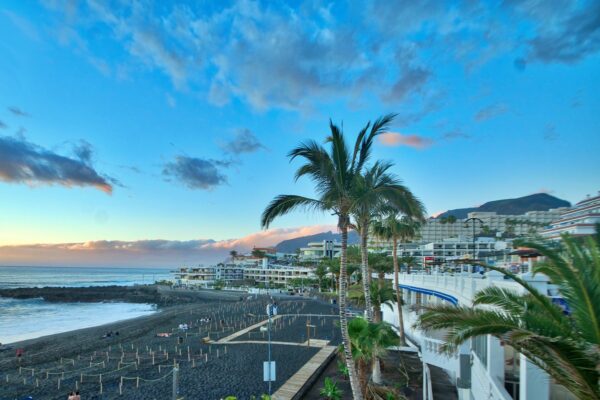 Playa De La Arena is a resort town located just south of the resorts of Los Gigantes and Puerto Santiago on the West Coast of Tenerife.
If you are looking for a specific home or property and want us to help you locate it, we are sure we can find it for you. We collaborate with most of the agencies and professionals in the sector.
Don't hesitate to contact us
Phone: (+34) 602 677 547
Features
Features:
sea views
terrace
toilet and bathroom