Apartment for rent in Puerto de Santiago
Date added: 08/10/21
Post Updated: 2021-08-10 16:05:56
Bedrooms: 1
Bathrooms: 1
Floors: 1
Area: 48 m²
Type: Apartment
Rent period: for a month
Description
Apartment for rent in Puerto de Santiago.
Lovely one bedroom apartment is for rent. The apartment has a balcony with fantastic ocean views. The house is located on the first line. The apartment has an open-plan kitchen and one bathroom. The living area is 48 square meters. Only suitable for long-term rent. The price is 650 eur per month. The price includes utility fee but not exceeding 50 eur.  If you think this apartment may be right for you, let's go to look. The apartment is available from September 2021.
There are several beautiful beaches nearby. Bar-cafes, a supermarket and everything else you need are close by.
Apartment for rent in Puerto de Santiago with beautiful views awaits your visit. Puerto de Santiago has many leisure opportunities.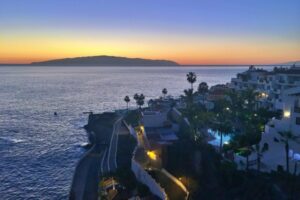 Puerto de Santiago is a small lovely and safe village. South Airport is just a 36-minute drive away.
There is interesting info about Housing price index of The National Statistics Institute.
If you are looking for a specific home or property and want us to help you locate it, we are sure we can find it for you. We collaborate with most of the agencies and professionals in the sector.
Don't hesitate to   Contact us 
+34 602 677 547